Art Education: About Kay Alexander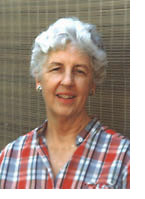 Kay Alexander is the noted developer of the SPECTRA program, an art program for kindergarten through eighth grades, which is widely used in schools across the country.
She has personally taught art in elementary, middle and high schools. For twenty years, she was an art supervisor for the Palo Alto, California public schools.
Kay is well known as a leader in Art Education in California, helped found the California Art Education Association and was chair of its Curriculum Committee for several terms. She has taught Art Education at California State University at Hayward and at San Jose. She led an interdisciplinary team in preparing the Visual and Performing Arts Framework for the state Department of Education. The Getty Center for Education in the Arts used her as a consultant for several national projects.
A prolific writer, Kay has had many articles published in journals. She is a contributing editor to Arts and Activities magazine. She co-authored Women Artists and Developing Artistic and Perceptual Awareness. Besides the SPECTRA Program, Kay has written a number of different kinds of art education programs including scripts for video. The SVAM web page art program is another medium through which she can share her encyclopedic knowledge and background.
Kay travels extensively and records her experiences in her paintings and photography. Ever an enthusiastic student of art, its expression and its uses, she visits galleries and museums, collecting material wherever she goes. Her local schools are still being enriched by her presence as a volunteer art teacher.
• Art Classes for Children Ages 4-12 >