About SVAM
---
Who We Are
The Silicon Valley Art Museum is a tax exempt 501 (c) (3) California corporation created to foster online exhibitions and provide online education in the arts.
---
Mission Statement
SVAM's mission statement is to create new experiences for the global community through the interaction of art, science and technology
---
What We Do
SVAM offers online education with courses in the arts. In addition, SVAM showcases examples of the intersection of art, technology and science with an ongoing exhibition.
---
Silicon Valley Art Museum Board Members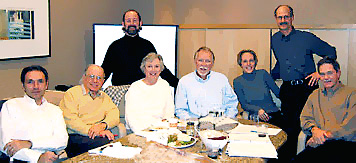 The SVAM Board Members represent a diverse background of professionals covering business, education, art, technology, and marketing. Each member is passionate about their discipline and brings to SVAM a unified purpose to:
• Bring art to the home
• Educate and inspire artists
• Foster creativity
• Showcase examples of the intersection of art and technology
• Host exhibitions of artwork on the SVAM website